About R&J Drugs
At R & J Drugs we believe that being a community pharmacy means your experience should be personalized and unique. Proudly serving the North communities since1965, our friendly staff strive to exceed expectations and provide a service unmatched by others. Our expert pharmacists will take the time to answer all of your questions and our friendly, bilingual staff will make you feel right at home. Being a customer-centered pharmacy means your happiness and well-being is our top priority. Stop by today and feel the difference being a community pharmacy makes.
R&J Drugs

Giant's Discount Pharmacy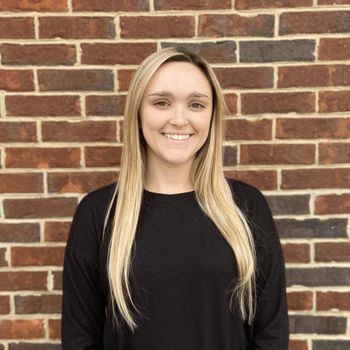 Rachel Snead, RPh., Pharmacist In-Charge
Rachel has been with McHugh Pharmacy Group since 2022, while attending pharmacy school. After graduating from the University of South Carolina, she had the opportunity to become the pharmacist at R&J Drugs.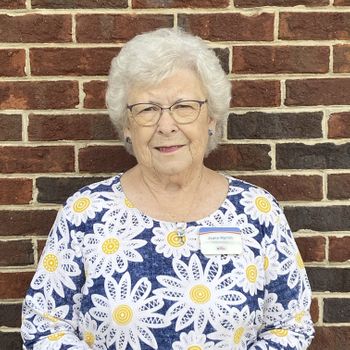 Joann Martin, Pharmacy Clerk
Joann has been working part-time as a pharmacy clerk at R&J Drugs since 2005. Before retiring, she worked with Orangeburg County School District. Joann loves building relationships with the customers at R&J. In her free time, Joann spends time with her grandkids, works in her yard, and plays the piano and organ at her church.
Giant Discount Pharmacy's Staff
Lauren Beard, RPh., Pharmacist In-Charge
Lauren was born and raised in Saint George, SC. Her small-town roots and caring for her grandparents fostered her early love for pharmacy and serving those in small, rural communities. She went on to the attend the University of South Carolina and received her Pharm. D. from the South Carolina College of Pharmacy in 2019. Since graduating, Lauren has served various communities through independent pharmacy, and she is excited to serve as the pharmacy manager of Giant Discount Pharmacy.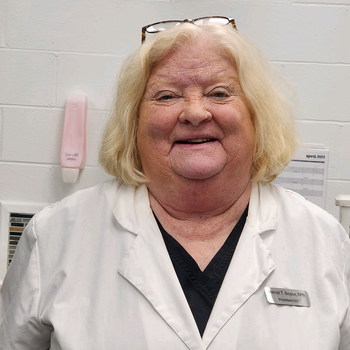 Heriot Boyce, RPh.
Heriot grew up in Denmark, SC and graduated from Denmark-Olar High School, just 16 miles from Giant Discount Pharmacy. She went on to receive a B.S. in Pharmacy in 1983 from the Medical College of Virginia/VCU. After graduating, she was fortunate to practice in rural, independent pharmacies since 1991. When her father died, Heriot returned to Denmark to help care for her mother. This led her to "corporate," where she spent 8 years working for CVS. Now, she's back to her roots and serving small-town, rural communities.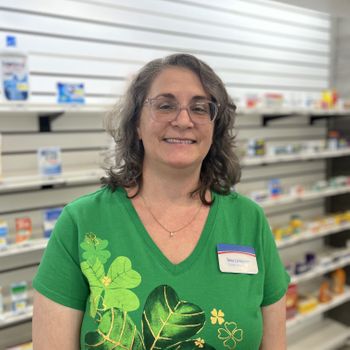 Tena Livingston, Pharmacy Technician
Tena has been working as a pharmacy technician at both R&J Drugs and Giant Discount Pharmacy since 2019. She is a retired teacher from the community and enjoys seeing all of her former students and their families while working in the pharmacy.